Chiropractic Solutions to Meet Your Unique Needs
Our Services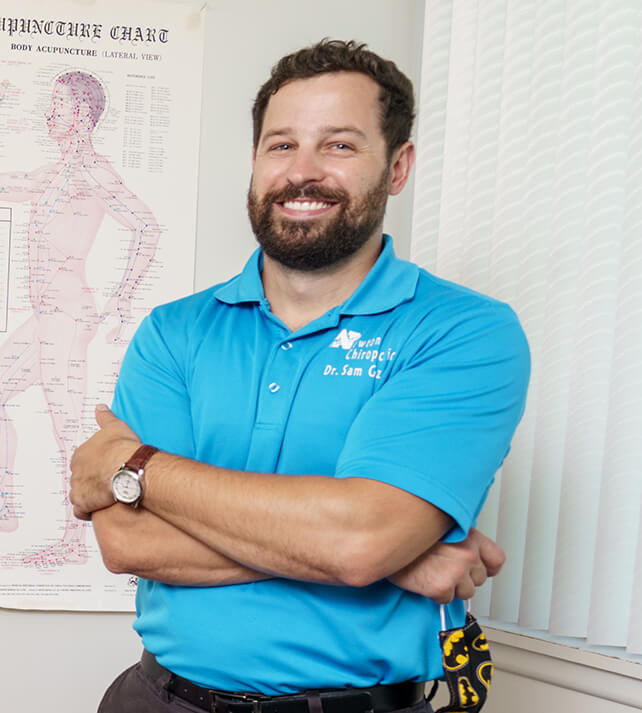 Dr. Sam Gatz is a Newton Chiropractor Dedicated to Preventing Pain
Newton Chiropractic is dedicated to preventing pain naturally and empowering patients through a variety of chiropractic techniques, treatments, and exercises unique to each client.
Whether you're suffering from chronic back pain, neck pain, headaches, shoulder pain, muscular tightness and tension, a spinal condition, or are injured from an accident – Dr. Sam will teach you pain-relieving exercises specific to your body.
Why Newton Chiropractic?
We're not a "pop and go" chiropractic here to lock you into long term treatment plans. Our goal is to help you prevent pain naturally so you can spend more time doing what you want and less time in our office. The only pressure here is to relieve pain!
Dr. Sam treats all ages – from infants to the elderly. We also work with most insurance companies and offer affordable chiropractic cash rates. Check out our payment options!