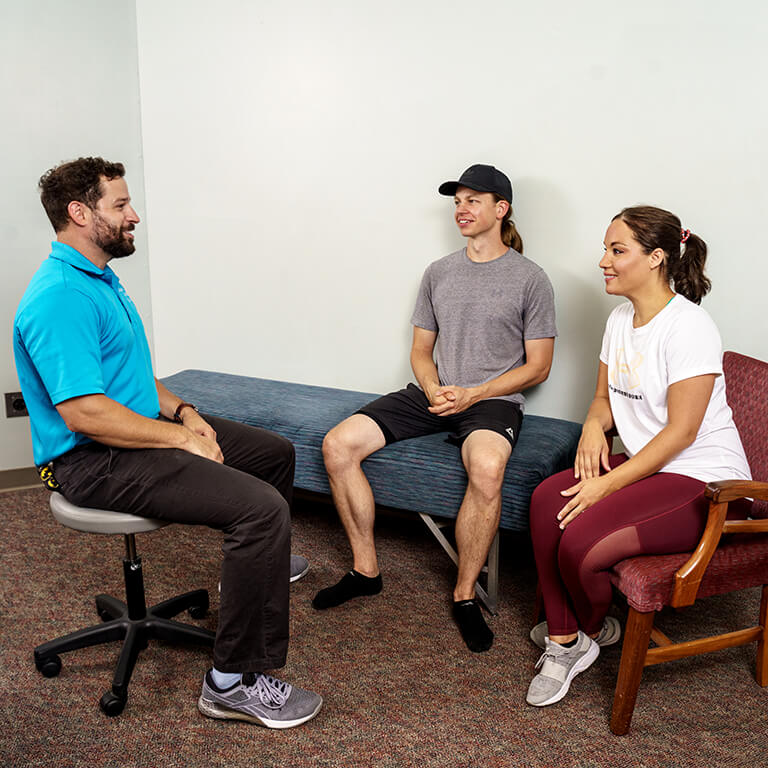 If you've never experienced chiropractic care before, you may not know what to expect. We're happy to help you prepare and save time before your visit. Fill out our online forms, see payment options, and insurance information ahead of time. No insurance? Check out our affordable cash rate information.
At your first visit to Newton Chiropractic Clinic, Dr. Sam will explain how chiropractic care works and give you a full evaluation to see what chiropractic solutions are a good fit to address your needs. Together, we can assess your pain and customize a plan of chiropractic care and a preventative pain plan for your condition and health goals.
We also welcome referrals, so we invite you to share our chiropractic and wellness information with your friends and loved ones. We are proud and honored to serve our retired and active members of the military in our community.
If you're still unsure and want to find out more, please contact us or call 316-283-5340 to speak with our experienced team!