About Newton Chiropractic Clinic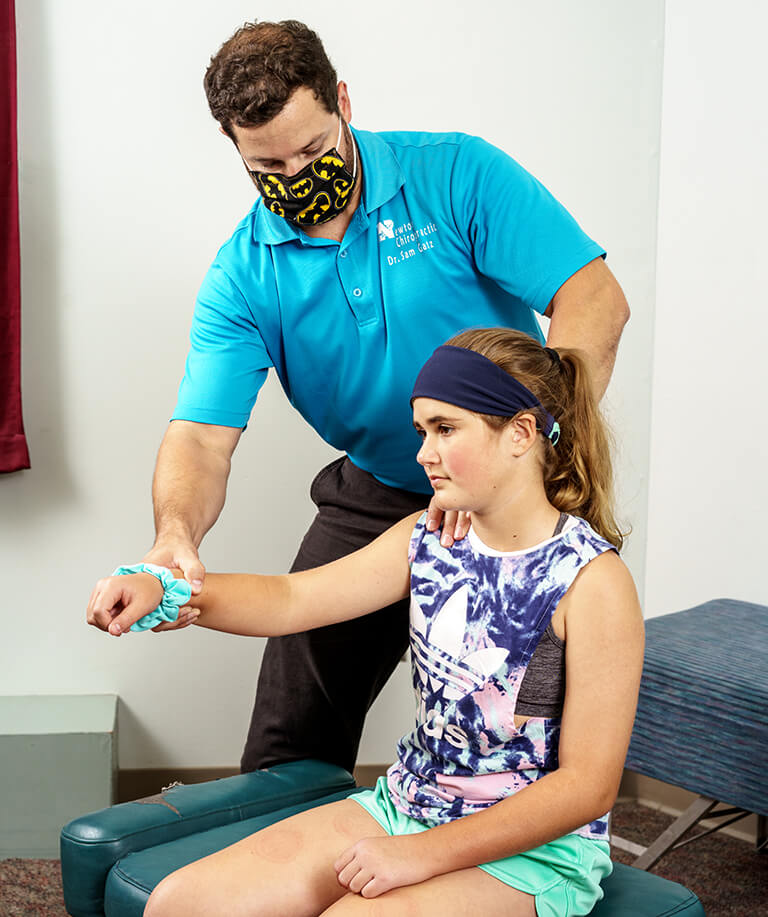 Our Mission
Newton Chiropractic is dedicated to preventing pain naturally and empowering patients through a variety of chiropractic techniques, treatments, and exercises unique to each client.
Your care at Newton Chiropractic is unique as you are. We're not here to lock you into long term treatment plans. Our goal is to help you prevent pain and allow you to spend more time doing what you want and less time in our office. The only pressure here is on your back!
Affordable Chiropractic Care
We are in-network with most major insurance companies. If you do not wish to use insurance, we offer affordable cash rates for chiropractic and acupuncture care.  Check out all of our flexible payment options and give us a call at 316-283-5340 to set an appointment!
Our History
We have served Newton, KS, and the surrounding areas for many years. After operating a chiropractic clinic in Rose Hill, KS, in 2017, Dr. Sam Gatz wanted to be closer to his family and joined Dr. Bill Wilson and his wife, Karen, at Newton Chiropractic in May of 2018. After joining Dr. Wilson, Dr. Sam slowly took over the care of his patients and ownership of the clinic in January of 2019.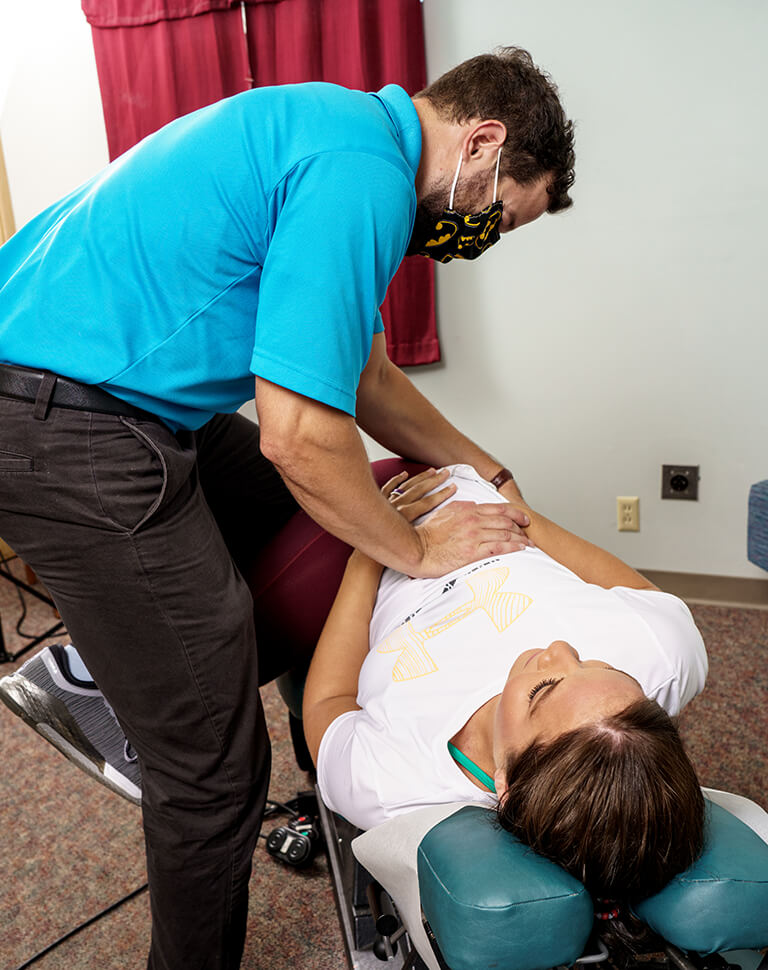 Traditional Meets Modern in Natural Pain Prevention
Dr. Sam is now honored to serve his hometown with a unique blend of traditional chiropractic and acupuncture mixed with modern manual therapy/muscle work and rehab strategies. He proudly continues a mission of preventative chiropractic care and empowering his patients.
I not only relieve your pain, but get to the source/root of the problem and show you how to prevent it in the future.

Dr. Sam
Dr. Sam is experienced in treating patients of all ages – from infants to the eldery. He is also skilled in many techniques, including those specifically for people that cannot tolerate or don't prefer a typical adjustment such as activator instrument adjusting and mobilization.